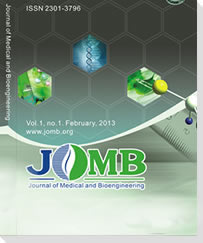 Journal of Medical and Bioengineering
Welcome to the website of the Journal of Medical and Bioengineering. JOMB aims to provide a high profile, leading edge forum for academic researchers, industrial professionals, engineers, consultants, managers, educators and policy makers working in the field to contribute and disseminate innovative new work on Medical and Bioengineering. All papers will be blind reviewed and accepted papers will be published quarterly which is available online (open access) and in printed version.
Recently Published Papers
Damage Evaluation of the Human Eye for Different Laser Sources–Connecting Ray Tracing and Finite Volume Calculations
Nico Heussner and Wilhelm Stork
A tool chain is presented which allows an estimation of the danger a laser source can pose to the human eye. It makes use of a ray tracing approach to define the spot positions and diameters within the eye. This information is then used to calculate the temperature and likelihood of damage via Finite Volume Method (FVM) calculations. Therefore a previously developed computer model of the human eye is incorporated which allows to determine the thermal behaviour over time as well as tissue damage....[Read more]
ISSN: 2301-3796
Editor-in-Chief: Dr. Saji Baby
Associate Executive Editor: Ms. Shira Lu
DOI: 10.18178/jomb
Abstracting/Indexing: Ulrich's Periodicals Directory, Google Scholar, Chemical Abstracts Service, Engineering & Technology Digital Library, etc.
E-mail questions or comments to JOMB Editorial Office.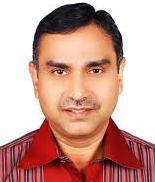 Dr. Saji Baby
Senior Environmental Scientist, Wataniya Environmental Services, Kuwait
I am very excited to serve as the first Editor-in-Chief of the Journal of Medical and Bioengineering (JOMB) and hope that the publication ... [
Read More
]